opublikowano: 31-12-2014
Sędzia Wojciech Głowacki ochraniał gliwickiego lichwiarza? 
Podobno usługi prawnicze są już tak drogie, że taniej jest kupić sędziego, niż nająć adwokata.
1.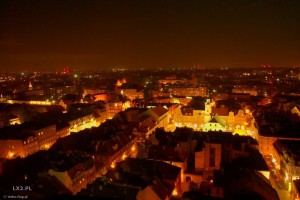 Oficjalnie mafii w Gliwicach już nie ma. Jeszcze w latach 1990-tych zatrzymano i skazano potem na 25 lat pozbawienia siostrzeńca znanego miejscowego adwokata o nicku Pokid. Zarzucono mu udział w wyjątkowo brutalnym mordzie (zakopanie żywcem ofiary), szereg wymuszeń, podpaleń itp. czynności, jakimi trudniły się osoby tej profesji, a nawet płatne zabójstwa i uprowadzenie biznesmena w Austrii.
W 2009 roku pisała o nim m.in. Gazeta Krakowska:
http://www.gazetakrakowska.pl/artykul/168919,przypadek-sciganego-grzegorza-sz,id,t.html
2.
Na początku lat 90. w tym mieście na Śląsku działały najbardziej brutalne gangi i groźni przestępcy. Policja nie chciała albo nie potrafiła sobie z tymi patologiami poradzić. Zastraszano prokuratorów, przekupywano policjantów. Doradcami gangsterów byli eksoficerowie SB. Sytuacja była tak dramatyczna, że UOP swojego oficera umieścił "pod przykryciem" w urzędzie miasta – mówi oficer ABW.
To w Gliwicach działał brutalny gang "Sandokana" powiązany z grupą "Krakowiaka". Postrachem biznesmenów był "Don Antoni", bezwzględnością przerażał gang "Pokida". Tu poprzez spółkę "M and S" swój przyczółek rozwinęła rosyjska mafia reprezentowana przez Ricardo Fanchiniego, przejmując kontrolę nad radiem Flash. A w aferze sznapsgate rodziły się początki fortun wielu lokalnych przedsiębiorców.
(http://gpcodziennie.pl/10964-od-sznapsgate-do-wyborow-prezydenta.html#.VJ2HBcQk )
Dodajmy, że wspomniana spółka "M&S" poprzez żonę jednego z udziałowców sięgała po wpływy polityczne w mieście – Małgorzata K.-M. (obecnie poważny dyrektor poważnej firmy ubezpieczeniowej z Wybrzeża) była wiceprezydentem miasta (wtajemniczeni mówią, że wiceprezydentem faktycznie zarządzającym, a przynajmniej rozdającym karty).
3.
Gliwice są jednym z najpiękniejszych miast na Śląsku. Warto przejść się reprezentacyjną ulicą Zwycięstwa, od Dworca do Rynku. Prócz banków, które wyparły inną działalność gospodarczą do tego stopnia, że mieszkańcy coraz głośniej mówią o konieczności przemianowania ulicy na Bankową, te placówki, które pozostały, należą do firmy DAKO. Jak ustaliła cytowana już "Gazeta Polska" źródłem bogactwa tej firmy (możemy ją spotkać w centrum Wisły, innych miastach, ponoć również w krajach b. ZSRR) była afera alkoholowa (tzw. sznapsgate). Kto nie pamięta – na początku lat 1990-tych poprzez celowe przeoczenie powstała luka w przepisach celnych pozwalająca na bezcłowy import alkoholu do kraju.
Co prawda główny udziałowiec firmy Jacek Krzyżanowski (właśc. Bleichenbach) stwierdza, że z tą sprawą nigdy niepostawiono mu żadnego zarzutu, ale przecież źródło fortuny tkwi w "aferze dla warszawki", która i na prowincji ludzie potrafili wyzyskać dla swoich celów.
4.
W cieniu "don Antonia", niedaleko centrum, w biurowcu przy ul. Toszeckiej, rozwijał się inny biznes.
Oto wyrosłe pozornie z niczego Konsorcjum Kapitałowe ENERGOTECH sp. z o.o. i dwuosobowa spółka cywilna Mirosława Ewiaka i Józefa Gąsiora działająca pod nazwą CARBOTECH nagle stają się potentatem na rynku wierzytelności PKP. Ni stąd, ni zowąd oferują w kilku pakietach nawet 12 milionów zł zadłużenia polskiego przewoźnika!
Jeśli ktoś pamięta te czasy (koniec lat 1990-tych) to wie, że tzw. długi PKP były wyjątkowo trudno dostępne i to w o wiele mniejszych ilościach.
Co stało się z tymi pieniędzmi?
Kto je nabył i na jakie konto wysłał należność?
Dlaczego właśnie niepozorna spółka z Gliwic stała się dysponentem takiego majątku?
5.
W Carbotechu pracuje jako referent niczym nie wyróżniający się (poza chorobliwie potężną tuszą) człowiek. Stoi z boku, boryka się ze studiami (ukończenie prawa zajęło mu… kilkanaście lat). Nic nie wskazuje, by kiedykolwiek stał się bossem. Ten cichy, posapujący i wiecznie spocony człowieczek to Grzegorz Kaziewicz, o mały włos gliwicki adwokat (2013).
Były już prezes SILESII sp. z o.o., który ostatnie miesiące swojego zarządzania pracowicie spędził na nie odpowiadaniu na pozwy sądowe za weksle, jakie w imieniu SILESII podpisywał na prawo i lewo.
Dzięki temu nakazy uprawomocniły się i komornik mógł wyczyścić konta firmy. Lwia część pieniędzy popłynęła na rzecz trudniącego się naprawą sprzętu komputerowego syna Józefa Gąsiora oraz na rzecz firmy należącej do… ojca chrzestnego syna Grzegorza Kaziewicza! Spora część do firmy, w której świadczył usługi jako prawnik.
6.
Kaziewicz i Gąsior od połowy lat 1990-tych trudnili się lichwą. Przy czym, przynajmniej na początku, Kaziewicz był jedynie osobą wypłacającą pożyczki (nasi informatorzy twierdzą, że w 1998 r. koszt takiej "chwilówki" to 20% miesięcznie, przy czym kwota bazowa była określana w markach niemieckich), a następnie inkasującą raty.
7.
Swoista gra psychologiczna, jaką prowadził Kaziewicz z ofiarami tego "parabanku" polegała na umiejętnym sugerowaniu, że faktycznie udzielającym pożyczek jest wspomniany w akapicie pierwszym "Don Antonio", co w sposób znaczący dyscyplinowało pożyczających.
8.
Czy Mirosław Ewiak stał na drodze Grzegorzowi Kaziewiczowi?
Na to pytanie pewnie nigdy nie uzyskamy odpowiedzi, aczkolwiek historia notuje przypadki zeznań składanych na łożu śmierci nawet przez najbardziej zatwardziałych bandytów.
Jedno jest pewne – pan nikt Grzegorz Kaziewicz stał się gangsterem "Spaślakiem" dopiero po zniknięciu Ewiaka.
9.
W czerwcu 2000 roku Mirosław Ewiak wyjeżdża na wczasy. Na Mauritius. Rankiem wchodzi do morza, nurkuje, i, wedle jedynego świadka, swojej ówczesnej konkubiny, nie wraca już do niej na plażę.
Tymczasem w Gliwicach, już po jego zniknięciu, giną pieniądze z konta Carbotechu, przeznaczone na zapłatę podatków.
Nie mająca o niczym pojęcia żona Mirosława aż do dzisiaj musi się tłumaczyć przed Urzędem Skarbowym.
Miasto obiega plotka, że kasa (mówią o ponad 6 milionach!) została tuż przed wyjazdem Ewiaka wyprowadzona z kont.
Józef Gąsior chodzi w aureoli oszukanego wspólnika.
Ewiak ponoć urządził sobie nowe życie w ciągle jeszcze lepszej części świata…
10.
Bo te 6.000.000,- zł to nie tylko należności za długi PKP, ale i wyłudzony kredyt na podaugustowski zajazd "Pod krokodylem" – kolejne trzy miliony.
http://3obieg.pl/pod-krokodylem-hula-tylko-wiatr
11.
Dopiero w 2012 roku okazuje się, że Mirosław Ewiak zginął na Mauritiusie – 16 czerwca 2000 roku. Tymczasem dwaj radcowie prawni z Wrocławia, Wojciechowski i Skiba, tuż przed wyjazdem Ewiaka w jego ostatnią podróż składają w sądzie rejonowym Wrocław-Fabryczna pozew. Oczywiście na podstawie… weksla.
I jakoś tak dziwnie tuż przed wyjazdem Mirosława. Jakby wiedzieli, że nigdy się nie odwoła od wyroku…
12.
Pan nikt, czyli Grzegorz Kaziewicz, nabywa wierzytelność stwierdzoną już prawomocnym nakazem, pod koniec roku.
Pechowo obaj radcowie prawni giną. Oczywiście z przyczyn naturalnych, czyli jeden w wyniku wypadku samochodowego, a drugi zawału serca – w wieku trzydziestu kilku lat.
Ale…
Czy Kaziewicz zapłacił za nabytą wierzytelność?
c.d.n.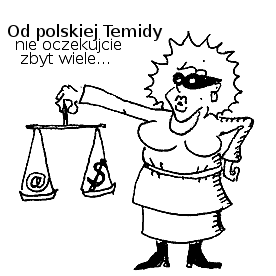 za:
http://3obieg.pl/sedzia-wojciech-glowacki-ochranial-gliwickiego-lichwiarza-1
ARTYKUŁY - do przemyślenia z cyklu: POLITYKA - PIENIĄDZ - WŁADZA
Polecam sprawy poruszane w działach:

SĄDY
PROKURATURA
ADWOKATURA

POLITYKA
PRAWO
INTERWENCJE - sprawy czytelników
"AFERY PRAWA" - Niezależne Czasopismo Internetowe redagowane jest przez dziennikarzy AP i sympatyków z całego świata których celem jest PRAWO, PRAWDA SPRAWIEDLIWOŚĆ DOSTĘP DO INFORMACJI ORAZ DOBRO CZŁOWIEKA

uwagi i wnioski proszę wysyłać na adres:
afery@poczta.fm - Polska
aferyprawa@gmail.com
Dziękujemy za przysłane teksty opinie i informacje.
WSZYSTKICH INFORMUJĘ ŻE WOLNOŚĆ WYPOWIEDZI I SWOBODA WYRAŻANIA SWOICH POGLĄDÓW JEST ZAGWARANTOWANA ART 54 KONSTYTUCJI RZECZYPOSPOLITEJ POLSKIEJ.
Ograniczenia w zakresie korzystania z konstytucyjnych wolności i praw mogą być ustanawiane tylko w ustawie i tylko wtedy, gdy są konieczne w demokratycznym państwie dla jego bezpieczeństwa lub porządku publicznego, bądź dla ochrony środowiska, zdrowia i moralności publicznej, albo wolności i praw innych osób. Ograniczenia te nie mogą naruszać istoty wolności i praw.
1 - Każdemu zapewnia się wolność wyrażania swoich poglądów oraz pozyskiwania i rozpowszechniania informacji.
2 - Cenzura prewencyjna środków społecznego przekazu oraz koncesjonowanie prasy są zakazane.