opublikowano: 06-03-2015
Układ, czyli mafia sądowo-bankowa.
Chicago, lata dwudzieste ubiegłego wieku. Gangi, dzięki prohibicji w prowadzonej na terenie USA, zarabiają krocie na szmuglowaniu whisky, używając do tego celu nawet pochodzących z demobilu łodzi podwodnych! Jak jednak wprowadzić do legalnego obrotu pieniądze, których pochodzenie zakwestionować potrafi nawet najbardziej nieudaczny urzędnik amerykańskiego fiskusa?
Pomysł, na miarę bandyckiego Nobla, jak zresztą każde genialne odkrycie, był prosty. Uruchomiona sieć automatycznych pralni umożliwiała wrzucanie nielegalnego urobku do automatu, dzięki czemu po wyjęciu można je było wprowadzić do obiegu już całkiem legalnie.
Po latach proceder ten nazwano "praniem brudnych pieniędzy".
1.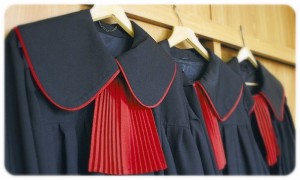 Problem "gangsterskich" pieniędzy nie tylko pozostał, ale robi się coraz większy. Dzisiaj już obejmuje cały świat, Chin nie wyłączając. W Polsce rośnie wprost proporcjonalnie do postępującej dysfunkcji Państwa.
Uchwalona jeszcze pod koniec rządów AWS ustawa z dnia 16 listopada 2000 r. o przeciwdziałaniu praniu pieniędzy oraz finansowaniu terroryzmu (Dz. U. z 2010 r. Nr 46, poz. 276 ze zm.) teoretycznie powinna zatrzymać przenikanie do oficjalnego obiegu gospodarczego pieniędzy pochodzących z przestępstwa.
Zgodnie bowiem z art. 8 każda transakcja powyżej 15.000 € (ok. 62.000,- zł), nawet, jeśli składa się z kilku mniejszych, musi być odnotowana.
Niestety, ustawa jest delikatnie mówiąc niedoskonała.
W podsumowaniu należy zgłosić postulat pilnej i kompleksowej nowelizacji przepisów karnych odnoszących się do naruszenia obowiązku identyfikacji prania pieniędzy. Jej celem powinno być ujednolicenie prawnokarnych zakazów z zakazami ustawy oraz przepisów karnych z KK i z ustawy. Zabieg ten powinien iść w parze z odpowiednimi zmianami w Prawie bankowym i uwzględniać międzynarodowe akty prawne, albowiem zwalczanie prania brudnych pieniędzy może być skuteczne jedynie przy kompleksowym wykorzystaniu wszelkich dostępnych instrumentów prawnych.
(Obowiązek identyfikacji prania brudnych pieniędzy na tle odpowiedzialności karnej.
Robert Zabłocki)
2.
Obecnie prawnicy wyróżniają trzy etapy "prania pieniędzy":
Pierwszym z nich jest umiejscowianie (lokowanie, placement), czyli wprowadzenie gotówki do systemu finansowego poprzez wpłatę w banku lub wymianę gotówki na instrumenty finansowe, np. papiery wartościowe lub zakup dóbr, takich jak: nieruchomości, samochody, maszyny. Wpłaty są dokonywane poniżej progu zobowiązującego instytucje finansowe do rejestrowania transakcji, a także przez podstawione osoby, na różne rachunki, w tym rachunki fikcyjnych instytucji czy przedsiębiorstw. Taki ciąg drobnych wpłat określa się jako strukturyzację transakcji. Inną metodą prania pieniędzy na tym etapie jest tzw. mieszanie polegające na łączeniu brudnych pieniędzy z legalnymi dochodami z jakiejś działalności. Korzysta się tu z takich rodzajów działalności, w których przepływ pieniędzy jest trudny do oszacowania i równocześnie sięga dużych rozmiarów (gastronomia, kasyna, hotele i inne usługi) (K. Wąsowski, W. Wąsowski, Pranie…, s. 12 i n.). Ten etap wiąże się często z transferem gotówki przez granicę, czasem po prostu w walizkach, zwłaszcza gdy brak jest obowiązku deklaracji wywożonych dewiz. Chodzi o to, by "lokować" pieniądze w państwach, w których nie ma zabezpieczeń finansowych, a następnie wprowadzać do systemu bankowego w innych państwach. Jest to najbardziej ryzykowny etap procederu, ponieważ operacje finansowe są coraz częściej bezgotówkowe, a gotówkowe coraz częściej budzą podejrzenia.
Drugim etapem prania pieniędzy jest tzw. maskowanie (nawarstwianie), czyli ukrywanie przestępnego pochodzenia środków poprzez dokonywanie wielu transakcji mających oddzielić pieniądze od przestępstwa i zapewnić anonimowość ich dysponentowi. Są to kolejno po sobie następujące transakcje sprzedaży, pożyczki, kredytu itd. Chodzi o wykorzystanie wielu transakcji, kont i wielu instytucji oraz zmienianie formy środków z pieniędzy na papiery wartościowe, ruchomości, nieruchomości itd., aby przez możliwie dużą ilość transakcji jak najbardziej oddalić pieniądze od ich przestępczego źródła pochodzenia.
Trzecim etapem jest tzw. integrowanie, czyli legitymizacja. Polega ona na znalezieniu pozornych podstaw prawnych dla pojawienia się określonych środków w obrocie gospodarczym. Uwiarygodnieniu mają służyć zaświadczenia z banków, organizacji gospodarczych i innych instytucji, przez które środki te przepłynęły. Chodzi o to, by badane pieniądze miały swoje legalne źródło, jako np. zysk, przedmiot aportu wnoszonego do spółki itd.
(Agnieszka Damasiewicz, Przeciwdziałanie praniu pieniędzy oraz finansowaniu terroryzmu. Komentarz, stan prawny: 12.04 2010 r.)
Wydaje się, że użyte nazewnictwo może wprowadzać w błąd. To przecież nie etapy, a sposoby wprowadzania do legalnego obiegu, bo przecież wszystkie mogą występować niezależnie od siebie.3.
Ale… naprawdę wielkie fortuny pochodzące z przestępstwa omijają bankowe przelewy.
Jedyne miejsce, gdzie  coś czasem można zobaczyć, to… sąd.
Oczywiście cywilny, na dodatek okręgowy ze względu na wartość przedmiotu sporu.
4.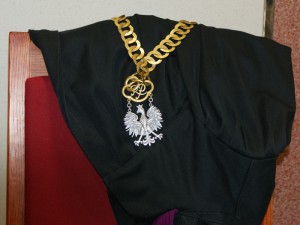 Sąd jednak nie informuje nikogo o swoich podejrzeniach, nawet jeśli je ma.
Co więcej, istniejące rozwiązania prawne wręcz zakazują badania zasadności roszczenia.
Oczywiście nie w każdym przypadku, ale istnieje sposób, na sądowe legalizowanie przekrętów.
Wystarczy weksel.
W procesie wytoczonym przez wierzyciela wekslowego przeciwko dłużnikowi wekslowemu ze zobowiązania wekslowego, Sąd w pierwszej kolejności bierze pod uwagę treść i prawidłowość wypełnienia weksla. Po pierwsze, weksel w chwili przedstawienia go do realizacji powinien zawierać wszystkie cechy ważności, co ma szczególne znaczenie przy wekslu in blanco. Wypełnienie weksla musi bowiem nastąpić przed wniesieniem pozwu i nie jest możliwe dokonanie późniejszych uzupełnień. Po drugie, weksel nie może nasuwać wątpliwości, co do swej prawdziwości. Zasada ta odnosi się, zarówno do samej osnowy weksla, jak i do stanu dokumentu, (w szczególności Sąd powinien zbadać, czy na wekslu nie ma śladów podrobienia lub przerobienia dokumentu, wskazujących na jego sfałszowanie). Po trzecie wreszcie, Sąd nie bada zgodności weksla z treścią stosunku podstawowego łączącego strony. Wypełnienie weksla in blanco niezgodnie z treścią stosunku podstawowego nie ma żadnego wpływu na jego ważność. Okoliczność ta jednak stanowi przedmiot badania Sądu, jeżeli pozwany zgłasza zarzut odpowiedniej treści. (Sąd Okręgowy w Lublinie – I C 777/13 )5.
Sąd nie bada zgodności weksla z treścią stosunku podstawowego łączącego strony. A więc wystarczy, by ofiara podpisała weksel, a sąd cywilny na tej podstawie wyda orzeczenie. Co więcej, jeśli bandyta jest sprytny i po drodze dokona indosu weksla na swojego wspólnika, z mocy prawa ofiara traci jakiekolwiek zarzuty poza formalnymi, czyli np. dotyczącymi braku podpisania weksla czy wadliwego wypełnienia blankietu.
W praktyce z reguły jest to niemożliwe.6.
A wyroków opartych na wekslach przybywa.
Pisałem o nich.
Nie tylko ja.
Jak grochem o ścianę, niestety.
A przecież ostatnio opisana sytuacja, gdy niespełna trzydziestoletnia kobieta, dopiero zaczynająca pracę w ubezpieczeniach, wytacza powództwo o 970.000,- zł (dziewięćset siedemdziesiąt tysięcy złotych) i opłaca go (12.125,- zł) powinno zaalarmować wszystkie służby w tym kraju, których zadaniem jest walka z przestępczością mniej lub bardziej zorganizowaną.
Na dodatek pozwany nie jest bank ani inna instytucja finansowa, ale "zwykli" Kowalscy.
Tymczasem kwota stanowiąca równowartość 242.500 € (aż 16 razy więcej, niż wynosi granica z cytowanej już ustawy z dnia 16 listopada 2000 r. o przeciwdziałaniu praniu pieniędzy oraz finansowaniu terroryzmu) nie budzi w nikim zainteresowania.
Poza dziennikarzem.
http://3obieg.pl/grzegorz-kaziewicz-niedoszly-adwokat-dzialal-na-szkode-spolki
7.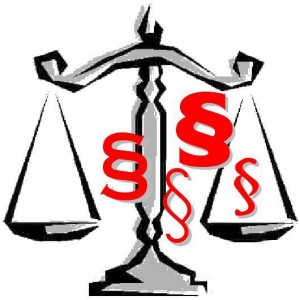 Chociaż czasy swoistego "romantyzmu bandyckiego", kiedy to porachunki załatwiano między sobą za pomocą broni palnej, lub wożenia w bagażniku samochodu po lokalnych drogach mamy za sobą, to przecież "spory" te pozostały.
Ze względu na ich wysokość areną stały się teraz sale sądowe.
O wiele częściej sąd pełni rolę zapomnianego już na szczęście bejsbola, nakazując płacić haracz ukryty pod wekslem.
Niestety, w takich przypadkach prokuratury odmawiają wszczęcia postępowań twierdząc z reguły, że to przecież sprawa cywilna.
Nikogo jednak nie interesują kwoty, często astronomiczne w porównaniu z zarobkami występujących w procesie osób, sędziego nie wyłączając.
Tak właśnie wygląda funkcjonowanie mafii?
W Polsce ciągle jeszcze nazywanej

układem

?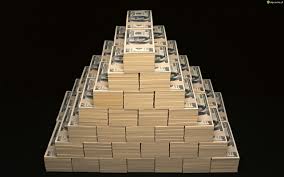 Za: http://3obieg.pl/uklad-czyli-mafia 
Tematy  w dziale dla inteligentnych:  
ARTYKUŁY - do przemyślenia z cyklu: POLITYKA - PIENIĄDZ - WŁADZA
Polecam sprawy poruszane w działach:

 SĄDY 
 PROKURATURA
 ADWOKATURA

 POLITYKA
 PRAWO
 INTERWENCJE - sprawy czytelników  
"AFERY PRAWA" 
  Niezależne Czasopismo Internetowe www.aferyprawa.com  redagowane przez dziennikarzy AP i sympatyków z całego świata których celem jest PRAWO, PRAWDA SPRAWIEDLIWOŚĆ DOSTĘP DO INFORMACJI ORAZ DOBRO CZŁOWIEKA


    uwagi i wnioski proszę wysyłać na adres: afery@poczta.fm  - Polska
aferyprawa@gmail.com 
Dziękujemy za przysłane teksty opinie i informacje. 
WSZYSTKICH INFORMUJĘ ŻE WOLNOŚĆ WYPOWIEDZI I SWOBODA WYRAŻANIA SWOICH POGLĄDÓW JEST ZAGWARANTOWANA ART 54 KONSTYTUCJI RZECZYPOSPOLITEJ POLSKIEJ.