opublikowano: 12-08-2016
Bank Zachodni pomógł ukryć zbrodnię Józefa Gąsiora
Fałszowanie pieniądza od wieków uznawane jest za jedną z najcięższych zbrodni, jakie można popełnić. W dawnych wiekach fałszerz tracony był ze szczególnym okrucieństwem, aby odstraszyć ewentualnych naśladowców. Dzisiaj co prawda nikogo już nie gotuje się w oleju ani też nie zalewa gardła roztopionym ołowiem, ale i tak można trafić do więzienia nawet na ćwierć wieku.
Na początku czerwca 2016 roku dostałem nieoczekiwaną informację. Oto opisywany przez mnie rok temu Józef Gąsior wprowadzał do obrotu weksle firmy MIKAMA jeszcze w 2001 roku!
O tym, że były to fałszywki, wiedział co najmniej od 9 czerwca 2000 roku!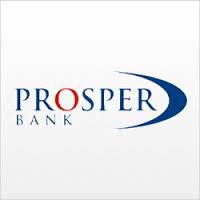 Wiedział o tym również pracownik PROSPER – BANK, dzisiaj wchodzący w skład Banku Zachodniego WBK SA, ale zamiast powiadomić prokuraturę o przestępstwie zatuszował sprawę przykrywając ewidentne wyłudzenie kwoty 500.000,- zł na podstawie fałszywych weksli umową restrukturyzacyjną, czyli zamieniając dyskonto weksli w umowę kredytową!
1.
Polskie prawo karne w art. 310 § 1 kodeksu karnego penalizuje nie tylko fałszowanie pieniędzy. Ochroną prawnokarną objęte są: polski albo obcy pieniądz, polski albo obcy znak pieniężny, który został ustalony jako prawny środek płatniczy, jednak nie został jeszcze wprowadzony do obiegu, inny środek płatniczy albo dokument uprawniający do otrzymania sumy pieniężnej albo zawierający obowiązek wypłaty kapitału, odsetek, udziału w zyskach albo stwierdzenie uczestnictwa w spółce lub z pieniędzy, innego środka płatniczego. Karze podlega również usuwanie znaków umorzenia z takich dokumentów. Przestępstwo zagrożone jest karą od 5 do 25 lat pozbawienia wolności. 
Zatem zgodnie z artykułem 7 § 2 kodeksu karnego stanowi zbrodnię. To z kolei powoduje, że okres przedawnienia wynosi 20 lat (art. 101 § 1 pkt 2 kodeksu karnego). 
Oznacza to, że w 2016 roku przedawniają się przestępstwa z art. 310 § 1 kk popełnione w 1996 roku.
 Trzeba pamiętać, że  przedmiotem ochrony w art. 310 § 1 KK jest również każdy rodzaj weksla (zob. post. SA w Poznaniu z 14.11.2003 r., II AKZ 835/03, Wok. 2004, Nr 5, poz. 43 oraz wyr. SA we Wrocławiu z 5.10.2004 r., II AKA 293/04, Wok. 2005, Nr 6, poz. 52).
2.
Niedoszły kontrahent Józefa Gąsiora (Danuta Ewiak była wspólniczką jedynie na chwilę w zastępstwie zaginionego wówczas męża) próbował kompensować otrzymane weksle.
 Okazały się jednak fałszywe!
Wg mojego informatora tak samo było z wekslami przedstawionymi do dyskonta w BPH oddział w Mysłowicach.  Dnia 13 marca 2001 roku Sąd Okręgowy w Katowicach nadał nakazowi zapłaty z dnia 19 stycznia 2001 r. (sgn XIV Ng 1173/00/14) klauzulę wykonalności. Tym razem kwota uzyskana z "dyskonta" weksli wynosiła 2.103.360,- zł!
3.
 Powstaje pytanie, jak w ogóle mogło dojść do wyłudzeń, i to na tak wielką skalę?
Przecież gdyby ktokolwiek zaproponował mi dyskonto (czyli wykup przed terminem płatności) weksla, to zanim zdecydowałbym się na taki krok wykonałbym przynajmniej telefon do przyszłego dłużnika.
 Dlaczego ani Prosper Bank, ani BPH tego nie uczyniły?
 To jednak nie jedyne pytanie.
 Przecież weksle, rzekomo wystawione przez MIKAMĘ, w 2000 roku opiewały jedynie na 500.000,- zł.
Po niespełna roku Gąsior oferował już za prawie milion.
 Czy więc ktoś w międzyczasie zajmował się dorabianiem papierów wartościowych?
 4.
 Mam przed sobą wezwanie do zapłaty, jaką w imieniu wierzyciela wysłała do jednego z pozostałych przy życiu dłużników sławetnej umowy restrukturyzacyjnej z 2000 roku firma windykacyjna. Otóż wynika z niego, że poręczenia Mirosławowi Ewiak i Józefowi Gąsior, Biuro Brokera Finansowego CARBOTECH s.c., udzieliło m.in. Konsorcjum Kapitałowe Energotech sp. z o.o., której Ewiak i Gąsior byli właścicielami.
  Przypomnijmy, jaka to była wiarygodna firma.
28 grudnia 1999 roku jedyny udziałowiec niewielkiej spółeczki z o.o. o nazwie KOR-STOP (kapitał zakładowy wynosił…60 zł!) podejmuje uchwałę. Otóż mizerny kapitał KOR-STOP-u został podwyższony o, bagatela, 3.429.940,- zł, czyli do wysokości 3.430.000,- zł poprzez podwyższenie wartości dotychczasowych udziałów o 999,- zł każdy (do 1000,- zł) oraz ustanowienie nowych udziałów. Do spółki wszedł drugi wspólnik, obejmując tyle nowych udziałów, żeby wystarczyło dokładnie na 50% kapitału. Na pokrycie kapitału wspólnicy wnieśli istniejący ongiś zajazd w miejscowości Gatne Drugie, którego byli współwłaścicielami w częściach równych.
Miesiąc później nastąpiła kolejna zmiana. Tym razem nie mającą nic wspólnego z planowaną działalnością nazwę KOR-STOP zastąpiła dumnie brzmiąca nazwa: Konsorcjum Kapitałowe ENERGOTECH sp. z o.o.
Nowy wspólnik, Mirosław Ewiak, zostaje powołany na funkcję jednoosobowego prezesa zarządu i z miejsca udziela drugiemu wspólnikowi, Józefowi Gąsiorowi, prokury samoistnej, czyli de facto daje mu takie same uprawnienia, jakie sam posiada.
Już po zaginięciu Ewiaka zajazd posłużył do uzyskania kolejnego niespłaconego kredytu, tym razem na kwotę 3,5 mln zł.
To jednak nie było jedyne obciążenie.
  Ślady tego, co się naprawdę działo, odnajdziemy w archiwalnych wydaniach nieistniejącej już gazety Trybuna Śląska.
Prokuratura Okręgowa w Białymstoku postawiła dyrektor jednego z rybnickich banków i jej zastępczyni zarzuty działania na jego szkodę. Prokuratura odmówiła podania nazwy banku i inicjałów podejrzanych kobiet.
– Udzieliły kredytu na kwotę 3.490.000,- zł, nie sprawdzając zdolności kredytobiorcy do spłaty. Grozi im do 10 lat więzienia – powiedział "Trybunie Śląskiej" Sławomir Luks, zastępca prokuratora okręgowego w Białymstoku. (…) W sprawie aresztowano październiku ub. roku siedem osób. Zarzucono im utworzenie grupy o charakterze zbrojnym, podżeganie do zabójstw – głównie na tle porachunków gangsterskich – czerpanie korzyści z nierządu i namawianie do prostytucji.
Z materiału dowodowego wynika, że ludzie związani z gangiem wyłudzili w Rybniku kredyt już w 2000 roku. Kredytobiorcą była osoba podstawiona, natomiast faktycznym odbiorcą gotówki był poręczyciel.
– Co ciekawe, poręczeniem kredytu miała być hipoteka agencji towarzyskiej "Pod Krokodylem"- niedaleko Suwałk. Sęk w tym, że została sporządzona dopiero cztery miesiące po przyznaniu kredytu. Poza tym poręczyciel posiadał już w tym banku kredyt na 3,5 mln złotych – dodaje Luks. (…)
(tekst nosi tytuł Kredyt zaufania, autor Jacek Bombor, archiwum własne autora)
http://3obieg.pl/pod-krokodylem-hula-tylko-wiatr 
5.
Czy popełnienie zbrodni z art. 310 § 1 kk było zatuszowane dzięki pomocy ówczesnych bankowców?
I czy ta pomoc nastąpiła dopiero po jej ujawnieniu?  Przecież wyłudzenie na podstawie fałszywych weksli nie byłoby możliwe bez pomocy udzielonej wewnątrz banków.
Odpowiedź na powyższe wskaże na zasięg istniejącej również na Śląsku mafii.
Reforma prokuratury, jaką dokonał rząd PiS pozwala sądzić, że śledztwo w tej sprawie wreszcie się zacznie. Tym bardziej, że przedawnienie  nastąpi dopiero w 2020 roku.
 Więcej:
Zjednoczenie Banksterów i Politykierów przeforsowało antypolską rezolucję. Przetrwaliśmy opresję sowiecką, nie zmoże nas unijna...:-)
Kukiz: żydowski bankier Soros sponsoruje Petru i KOD
NACJONALIZACJA CENTRALNEGO BANKU ROSJI? - a kiedy naród polski odbierze swoje banki?
Układ, czyli mafia sądowo-bankowa.
Polska to marionetkowa półkolonia własnością banków zagranicznych
Sędzi Katarzyny Banko sposób na prawomocny wyrok?
Getinbank okradajacy klientów !?!
Kreacja pieniądza przez bankowy kredyt – kradzież doskonała…
Dr Zbigniew Kękuś głoduje pod ING Bankiem Śląskim w Warszawie, Komorowski już 5 tygodni w więzieniu. Internauci – podejmijcie publiczną akcję.
Przyczyny i skutki kryzysu Europy - mechanizm bankructwa Unii Europejskiej
Amber Gold to mikrus w porównaniu z "Projektem Chopin" Banku Pekao Jana Krzysztofa Bieleckiego.
Protestowali przeciwko rządowi ….. i Getin Bankowi
Czy to bankowcy, czy "finansowi łowcy skór"? Oszustwa Getin(para)banku...
Getin Bank przestaje wypłacać pieniądze klientom
KATOWICE 22.08.2013r. PIKIETA W OBRONIE POKRZYWDZONYCH PRZEZ GETIN BANK SA
Oszukani przez Getin Bank i Czarneckiego
Żydowscy bankierzy świata – tajny syndykat zbrodni Dariusz Kosiur
Klienci pokrzywdzeni przez Getin Bank protestują przed jego siedzibą
Zawiadomienie Prezydent Miasta Warszawy Hanny Gronkiewicz-Waltz o zgromadzeniu publicznym 24.07.2013r.przed Zarządem Getin Banku –Getin Noble Banku SA
Nabici w mBank – o co chodzi w sprawie?
Warszawa - pikieta osób poszkodowanych przed siedzibą Getin Noble BANK 24 lipca 2013 r. Wniosek do SO Magdaleny Jagiełło
KATOWICE SĄD OKRĘGOWY ROZPRAWA W SPRAWIE AFERY GETIN (PARA) BANKU SA 21.06.2013r. godz.9